NYE Looks for Going Out & Pampering Ideas for Staying In!
December 31st is a day to reflect, celebrate, and anticipate! For some it looks like a fun night out on the town with lots of sparkle and for others, it can be a quiet, cozy evening in pajamas. No matter what your plans are, we have some ideas to enhance your celebration!
For the gal hitting the town:
Pour a glass of bubbles and try a new look! Ringing in the new year is always an exciting time to try something new! The fun thing about beauty is if you don't like it, just start over!
Start with a luxurious at-home blowout using Davines Your Hair Assistant. YHA was designed by Davines Artistic Director, Angelo Seminara, to assist you in a salon quality blowout at home.
Start with Prep Shampoo and either the Mild or Rich Cream depending on your hair texture.
Spray sections of Blowdry Primer in towel-dried hair. This bodifying tonic for all hair types provides texture and protection against heat and humidity, enhancing the natural shine of the hair and reducing the blow-drying time. It is essential for creating the state-of-the-art blow-dry and can be used with all hot tools.
Use the Definition Mist Finishing spray to create a "day after" effect. It creates a natural strand separation, adds texture to the hair, enhances the natural hair shine and controls the electrostatic effect with an anti-frizz action, for a long-lasting blow-dry, even in the worst weather conditions.
If your fine hair needs a boost, try the Volume Creator, a fine texturizing and mattifying powder applied with a specifically designed brush. It creates volume while giving hair structure and consistency, and protects the blow-dried hair from humidity. The formula is all-natural, obtained from micronised coconut and bamboo powder reduced to tiny particles.
2. Wear your hair straight instead of waves. Don't forget a product for heat protection if you are pulling out the smoothing or flat iron!
3. Try a high pony! Use a small section of your own hair to wrap around and pin to hide the ponytail holder.
4. Twist and pin one side back to showcase some fabulous earrings. We recommend pinning back the less heavy side.
5. Play with makeup colors! The best part is if you don't like it, you can just wash it off and start over! We recommend trying:
Bright lips with a light eye.
Smokey eye with a light lip.
Play with a fun accent color like pink, purple or blue on your eyes!
Bronze and shine!
Keep your NYE look simple by adding a touch of shimmer to your daily look.
Jane Iredale 24 Karat Shimmer Dust is on sale for only $8!
Jane Iredale Golden Shimmer easily adds into your foundation or you can apply a little in certain areas for a pop of shimmer! Only $32.
Jane Iredale Double Dazzle Highlight/Shimmer Pencil will highlight your eye color, only $16.
2. Didn't have time for a spray tan? No worries, try Tantasia by Jane Iredale! This gradual color building self-tanner gives you an immediate bronze and can be used on face, neck, decollete, or anywhere else! With pure ingredients, you can feel confident Tantasia won't clog your pores or cause breakouts.
3. Add the finishing tough to your hair!
Create definition and shine with Your Hair Assistant Definition Mist.
Create instant light-catching shine with Davines Shimmer Mist
Make it last!
Davines Extra Strong Hairspray will secure your style and also has anti-humectant in case of snowy or rainy weather.
Start your lip color with Jane Iredale Lip Fixation Stain. This is a Crown girl favorite because it truly lasts without drying or cracking. Our customers rave this is the best lip stain they have used.
Top it off for lasting results and moisture with Jane Iredale PureMoist Lipstick, a luxurious, moisturizing lip color! Only $25 with a wide variety of colors all named after women who inspired Jane herself.
Don't forget fragrance! Try our signature fragrance, Comfort Zone Tranquility, an exclusive blend of essential oils of cedarwood and sweet orange. Available in a purse-size roller ball for only $15.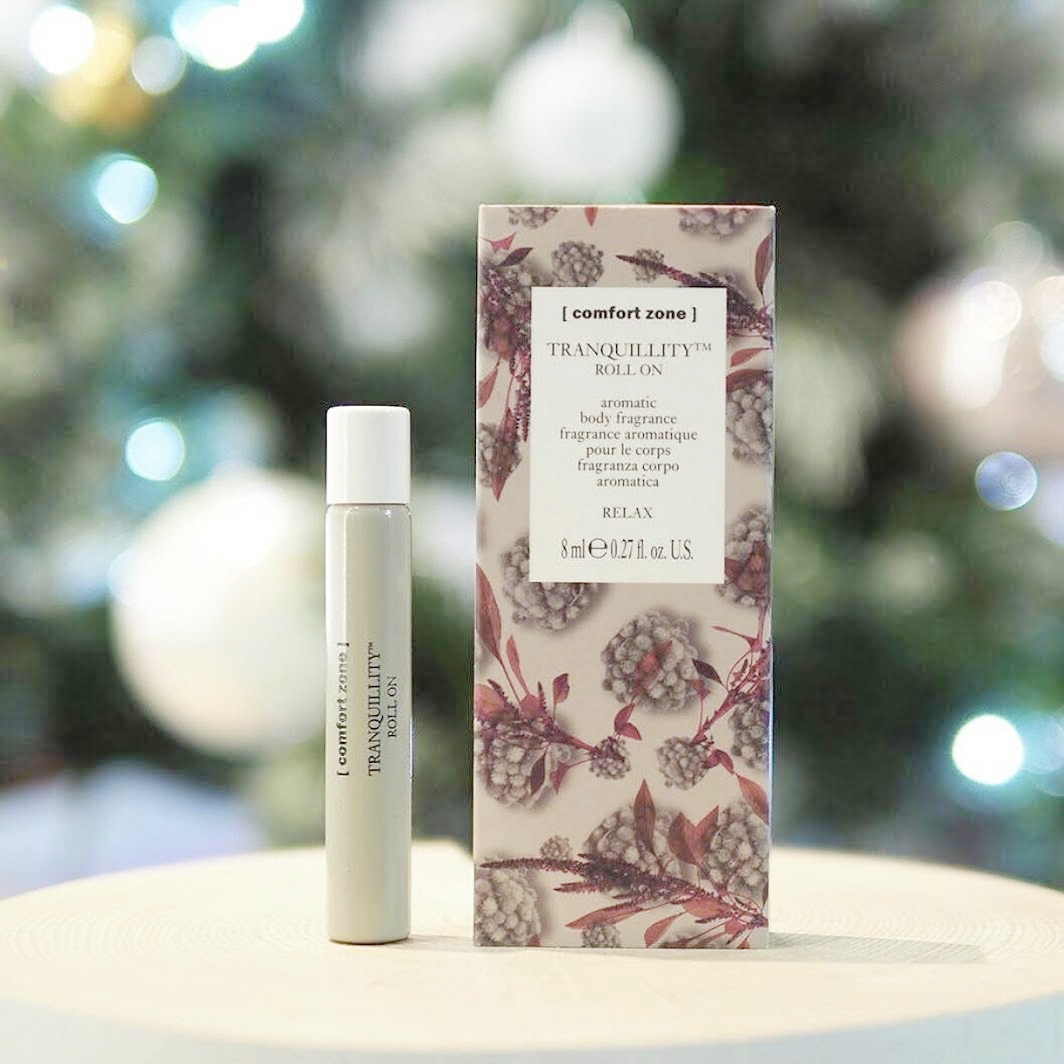 For the gal staying in:
Curate relaxation.
Pour a glass of wine, bubbles or hot tea.
Indulge in our Comfort Zone Tranquility line, an aromatic nourishing bath and body system. We recommend trying out the Discovery Kit for only $39 to sample the oil, shower cream, body lotion and hand cream. We also have Tranquility candles on sale for 25% off regular price of $45.
At home Spa mini-treatment in your own robe and slippers!
Start with a deep cleanse to remove the day's oil and makeup with the Jane Iredale Magic Mitt, our knitted cloth that relies only on water and tiny micro-fibers to penetrate and wash away oil and grime. Magic Mitt will also reduce waste by eliminating makeup wipes, which are not good for your skin. After thorough testing, scientists found that Magic Mitt harbors 80% less bacteria than the average washcloths! At only $15, this is a steal for everyone.
Refresh dull, aging skin with a Sublime Skin Peel Pad, designed to remove dead skin and enhance your skin's product absorption. A month supply is only $39 and one of Kelly's favorite products.
Say goodbye to puffy eyes with 2017. Try our Sublime Skin Eye Patch to immediately reduce dark circles and wrinkles and brighten tired eyes. A 6 pack is only $59.
Be sure to balance your pH with a toner then moisturize with a serum and moisturizer designed for your skin type.
Deep condition
Show your hair some love! We have a deep conditioner or treatment designed for every hair type! Davines NaturalTech is our phytoceutical (plant based) treatment line designed to heal your hair from the inside out. Come in and ask a stylist for their recommendation based on your needs.
Reflect and Refocus with the Well Studio's worksheets designed to inspire.
Visit http://thewellstudio.co/wp-content/uploads/2017/12/Reflect-Refocus2018-1.pdf?mc_cid=e6090dde89&mc_eid=d9e9963056
Get creative!
Buy a canvas and some paint and just give it a go! You don't have to be an artist, just open to try.